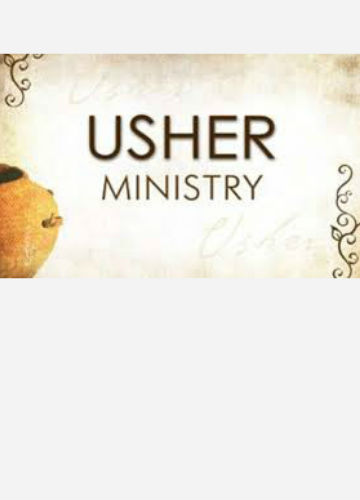 Usher's Ministry
Mission Statement: To enlighten and inform persons of the Christian services in our church. First and foremost, we are servants, constantly reminding ourselves that we serve the Lord Jesus Christ. (Galatians 5:13 "by love serve one another").

We greet everyone with a pleasant smile, a warm welcome and assist them to comfortable seats. We keep order in and around the church. We are doorkeepers for the church. (Colossians 3:23 "And whatsoever ye do, do it heartily, as to the Lord, and not unto men.")

Our goal is to generate harmonious Christian relationships among the members of our auxiliary and congregation. Our service and conduct during service is a reflection of the church, therefore it is in the interest of the church that our conduct as ushers be the best at all times, always keeping in mind that we are Christians first.

The mission of the Bethany Primitive Baptist Church Ushers Ministry is to welcome everyone into the house of the Lord. We will make them feel comfortable by greeting them with a smile and receiving them in the spirit of love that flows from the heart.