D.I.V.A.S.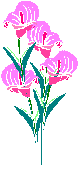 Divinely Inspired Virtuous and Saved
Bethany's Cheering DIVAS
MOTTO: We are young Christian ladies boldly cheering for God. We are God's Spirit Leaders inspiring people to praise and worship God. We are a positive example for all young ladies and proclaim that it is alright to cheer for the Lord!
Uniforms
1. Purple T-shirt/white lily logo with "name" in Red

2. Black leggings

3. White Sneakers with red & purple designs

4. POMPOMS (red/purple/white)
Proverbs 31:30- Charm is deceitful, and beauty is vain, but a woman who fears the Lord is to be praised.