About Us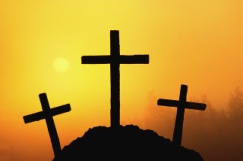 D.I.V.A.S.
Divinely Inspired Virtuous and Saved
A Ministry for the Young Women of Bethany P.B. Church
Vision:
Create God fearing strong Christian women.
Foundational Scriptures:
Proverbs 31:30- Charm is deceitful, and beauty is vain, but a woman who fears the LORD is to be praised.
Mission of Program:
To minister to girls between the ages of 10 to 18; helping them cope with issues of self-esteem, character development and transitions into Christian womanhood. This program begins at age 10 and ends at age 18.
Purpose of Program:
The program is designed to encourage, train, educate, change and prepare the young ladies for the many transitions they will face in life, both naturally and spiritually.
Program Colors:
Purple (true and living King), White (transformation/rebirth), & Red (Blood/Sacrifice of our Lord).
Program Flower: Lily (the most mention flower in the bible)
Objectives of Program:
• Encourage and uplift one another, bonding in sisterly love.
• Train Young girls and women in the word of God for both spiritual and natural growth.
• Educate young girls and women how to be an asset to the Lord
• Teach and promote self-discipline, self-assurance leadership, etiquette, education, decision making, finances, home making and morals.
• Stimulate the thought process to generate creativity and promote positive aspirations.
• Prepare young ladies to be valiant soldiers for the Lord, equipped for the spiritual and natural battles that we face daily.

Our Belief:
We are a group of young women working together in the vineyard, upholding the word of God. It is our goal to bind together in love and unity that we all speak the same thing, and that there be no divisions among us; but that we be perfectly joined together in the same mind and in the same judgement, exemplifying holiness in all that we think, say and do. We work diligently to have the Fruit of the Spirit manifested in our lives so that we will be found acceptable and pleasing unto God as vessels for the master's use. We are examples to all people, but specifically to the young girls that follow in our footsteps. Our endeavor is to strive unto perfection as we press toward the mark for the prize in one spirit, together for the faith of the gospel of Jesus Christ.
Yearly Projects/Focus:
In order to accomplish the objectives of this Ministry and teach the young women of Bethany how to be an asset to God, themselves, their families, friends and community this Ministry will be focusing on the following 12 areas:

1. Positive Self-Esteem
2. Leadership Skills
3. How does a D.I.V.A.S Conduct Herself: Understanding the Fruit of the Spirit
4. Being a Virgin
5. What does the Bible say about SEX
6. Proper Etiquette
7. The importance of Education (Christian and Academic)
8. Home Making Skills
9. Good Ethics/Morals and Values
10. Grooming
11. Credit and Money Management
12. Christian Commitment Ball (Formal Event)
At the age of 18 the young ladies will participate in a "Crossover Ceremony" (December). This is where the Young ladies display some of the skills that have been taught during the program before a group of family and friends. Certain criteria have to be met throughout the program in order to actually "crossover" into the next phase. Upon the successful completion of all phases, the young ladies will then graduate from the program better equipped to become the women God has called them to be.
During the program the group will participates in other fun activities as well.
Crisis Center Network
Understanding the complexity of crisis (dating violence, sexual assault, suicide, stalking, domestic violence, etc.) that could affect all young ladies, the D.I.V.A.S. Ministry will utilize the services of crisis and heath centers (i.e. Crises Service of North Alabama, Health Department) to help with the education and training within this ministry. Crisis services speakers will be utilized and crisis centers will be contacted if it is determine that a member of D.I.V.A.S. require their assistance. The D.I.V.A.S. ministry will make the Pastor aware of any situation that requires assistance from a crises center.

Ministry Directors:
Tammy Mitchell - Youth Department
Mother Joyce Battle - Youth Department
Dr. Karen Barnes - Department of Christian Education